About
---
Dr. Fariborz Farnad
---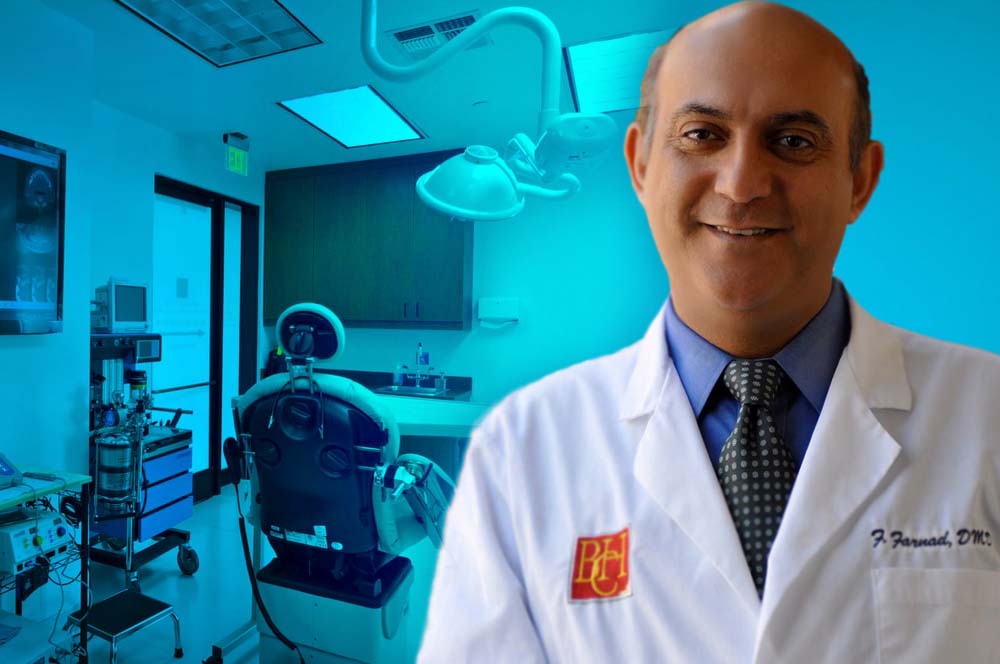 Dr. Farnad
---
has performed hundreds of Jaw Surgeries including upper and lower jaw osteotomy, sliding genioplasty, chin graft, correction of jaw line, orthodontic surgery, jaw advancement, jaw alignment, jaw reduction, face reconstruction, correction facial asymmetry, sleep apnea, TMJ arthroscopy and arthrocentesis and temporo-madibular open joint surgery and reconstruction. The above procedures are perfomed to correct uderbite, overbite, open bite, jaw asymmetry, deviated face, short chin, long face, long chin, crooked jaw, facial asymmetry, sleep apnea and TMJ disorders.
---
We Understand
The Cost of Treatment
---
can be an issue for the patients. Dr. Farnad believes in providing affordable services to help more people receive their treatment. In our practice, we accept all of the insurances including Medi-Cal, Denti-Cal, Goldcoast, Aetna, LA care, Cigna, Anthem, Blue Cross, Blue Shield, Carefirst, Delta, Firstcare and many others.
We also provide financing by many payment plans to make sure we do our best to make the treatment process as simple as possible.
---